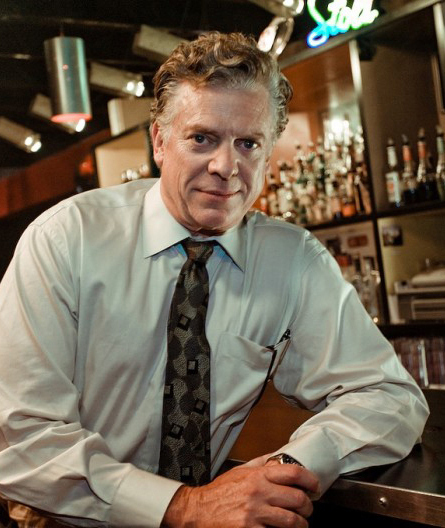 Mike's Soapbox: You Have to Start Somewhere
My name is Mike, I'm an intern at Grassroots HQ, and I've got something to say.
It's a timeless issue: Young people harass their elders for being not being "with" the times. When there's a problem that needs to be corrected, it's easiest to put the blame on the guy that has been there the longest. But eventually we all become the guy who has been there the longest, and it is important to learn from those who have had the experience.
J. Nelson (yes, J. is his name) is retired and lives with his wife in the suburbs of Chicago. He spends time with his family, and enjoys as much golf as the next retired man. Throughout the course of his life, he has worked on a number of campaigns, stretching back to a 1974 US Congress race, and most recently, the 2006 Illinois Governor's race. He has had a multitude of jobs in the political field, from a regular campaign volunteer to campaign co-chair. But J. had to start somewhere, too.
Our message in Grassroots is that anyone can run or be a part of a campaign. We wish to encourage people of our generation to get involved. I found that to do this correctly, it's crucial to ask the previous generation why and how they started. Maybe we can learn something from their experience.
The easiest way to learn about politics and how it is impacting your city, state or country is to – simply – get involved in a campaign. J. – a political conservative reared in a small town in Iowa – started his campaign work in 74' because he wanted to become a part of the political system, and learn as much as he could from the experience. As time went on, J. found beliefs and ideas that he could stand behind. From that point, he was able to work on campaigns that he felt confident about supporting.
The most gratifying part of campaign work, for J., was watching the votes come in on the day of the election. Win or lose, he felt like he had made a difference: Each vote that came in could have been the direct result of J.'s time and effort, and he felt a solid sense of accomplishment. He was a part of a team that worked together because you believed in a cause. That still had deep value, for J., even when the election was utimately lost.
In the political world, J. quickly realized that the phrase "politics as usual" represented one of the least redeeming aspects of his campaign endeavors. At times it seemed that negative strategies and tactics became more important to candidates' positions than the issues they represented.
In one campaign, he figured he had no chance for victory because the female candidate he was supporting was running against a well-known male incumbent. J. knew that when you're new to the political race as a candidate, it's easy for your competition to blast you. People don't know you personally, yet. However, J. also knew that, in these circumstances, if he could get a live debate with the respected male candidate, the female hopeful would have a good chance. He was convinced that she could out-debate the incumbent, and in turn change the focus of the election to veer in favor of he candidate who had a better grasp of the issues.
Sure enough, when she succeeded in pressuring the incumbent into a series of debates – and then won them convincingly – she won the election in an unforeseen victory.
The advice of the politically experienced J. Nelson is to begin simply with involvement. Listen to what the candidates themselves are saying, and not just your local media outlets. Join a team that takes strong positions and doesn't just ride the fence, but also be willing to make compromises without giving up any integrity. J. believes this country is great because not one ideology is consistently dominant, making constructive compromise necessary and beneficial.
J. Nelson began just like Grant Cogswell and Phil Campbell did. Indeed, he began like everybody does: From scratch.
When you begin your political career, whether as a politician or as a campaign worker, it is important to stay grounded and not forget why you joined in the first place. In the end, you will feel like you have fought for a cause that made a difference for not just you, but for the people you want to represent and, ultimately, help.
by Mike Nelson
'Do or do not, there is no try.'
Got a campaign story? Contact Mike to discuss your campaign/political experience.