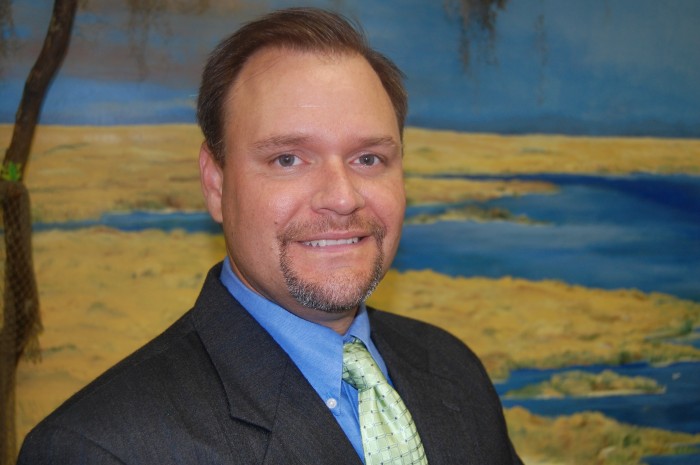 Political Profile: Jeremy Spencer for St. Marys City Council
It's the stuff of movies: Two small town identical twins from Georgia nicknamed 'The Redneck Kennedys', running against the powers that be to change and make a difference in their community. Their adversary? The "Real Estate Cartel," and the council — made up of real estate agents and owners — whose agenda is so powerful that they appear to have larger political forces than appropriate (admittedly, ones that are yet to be uncovered).
But this isn't on TV or the silver screen. This is real life in St. Marys, Georgia.
A small coastal town with a population of around 15,000 people, St. Marys is the second oldest continuously inhabited city in the United States. In that community lives Jeremy Spencer, a 36-year-old teacher, churchgoer, and family man who lives by the Thomas Paine quote, "Lead, follow, or get out of the way." He is currently running for city councilman (with elections fast approaching), while his brother, Jason serves as state representative. Together, they hope to drastically change the direction for St. Marys. They want to get that train back on a track that better serves the community.
Although Jeremy and Jason are both registered republicans they believe the Kennedy comparison is a strong compliment. As Jeremy puts it, "John and Bobby stood up for what they believed in as principled conservative 'blue dog' democrats. Their father instilled a sense of competiveness in them that is still talked about today. If that is what people are saying to demean us, I accept that label because John and Bobby stood up for principle in the political times they were in."
Jeremy, is the youngest of 4 (he is 4 minutes younger than Jason), and was brought to Georgia by his father's Air Force military career. He was raised Southern Baptist in a small southern town, and was quickly influenced by local politics. He played tennis on scholarship in college for 2 years before transferring to University of Georgia. There, he would meet his college sweetheart and wife, Renee. Together, they eventually would make their home in the small town of St. Marys with their daughter Alexandria.
After years of working as a biology teacher at the local high school, Jeremy found himself feeling apathetic. He largely ignored the political atmosphere he lived in. But after the countless cuts he received as a teacher, enough was suddenly enough. He found himself feeling responsible for not paying enough attention to the political agenda that had taken over his community.
His love for his family propelled Jeremy to step up to try to make a difference. After all, how could he gather the nerve to tell his daughter to get a good education and find a good job when he witnessed so many families struggling to make ends meet, regardless of their time and labor or education?
When asked about what prompts him to run, Jeremy says, "I am tired of the cronyism, the good ole boy network, the excessive spending, playing games with tax dollars, the lack of transparency, and the consistent disenfranchisement of the tax payer."
"If you want to make changes in your life, you have to get involved and make what is wrong, right; even when you are the only one standing and crying from the wilderness."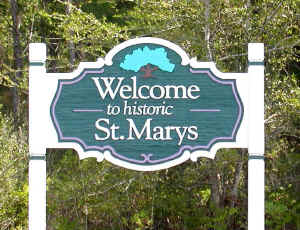 Jason Spencer, Jeremy's brother and self-described intellectual punching bag, was elected to represent their section of the state in Georgia's General Assembly. He took down an 8-year incumbent who had strong ties with the real estate lobbying groups, and together they have figured out how to expose the groups, and all of their political connections.
"We both have shaken the trees and we are seeing major fallout," says Jeremy.
This group, what the Spencers call the "Real Estate Cartel," is a band of real estate agents and owners who have been elected to council over the years. During the real estate bubble, they found themselves becoming much stronger, and over the years have appointed other members to their committees to help carry out their own personal agenda. Financially, according to the Spencers, they have become politically overpowering, pushing legislation and policies that benefits them, not their community. Jeremy finds this frustrating. "I am prepared to stop this, and I will do what it takes to defend the honor and integrity of our community," he says.
Jeremy's primary goal, if elected, is to make sure that St. Marys can pay the bills for the city while still preserving basic services (water-sewer paymentsm for instance, are currently on the rise). "We are so in debt, that I will be close to 70 years old when the debt is paid off," Spencer claims, "I hope to preserve and protect as much of the basic services as possible and reduce the levels of spending to negate an unfavorable credit and bond restructuring."
He also wants to see a more transparent council for the citizens. The Real Estate group has had over 100 meetings behind close doors. Spencer says that that Georgia Sunshine Laws have so many loopholes that the 'cartel' has taken advantage of this and been able to hide it from the public. People have attempted to petition the laws because of this, but ultimately couldn't make the necessary change. However, the Attorney General of Georgia wants to re-write the laws because of the many municipalities that have used them to hide their corruption in Georgia.
Spencer cleverly compares his fight against the 'cartel' in football terms. The 'cartel' has a long-standing, dominant team that is able to run the ball and call all of the shots. "We need a better team, better play calling, better coaching (our current mayor is very inept), and better players," he says. He feels that the best way to make change is by cleaning house. The 'cartel's' motto is "if you build it, they will come," but Spencer clarifies that the bubble popped years ago, and it is time to move on. The important task is now to  handle the debt that the 'cartel' put them in.
Jeremy Spencer is the prototypical example of what the Grassroots team wants to inspire in our community. Whichever side of the party system that you are on does not matter: These issues transcend all political spectrums. What matters is what Jeremy Spencer wants to do: To move a community forward in the most positive way he can. He encourages younger generations – as well – to be aware of how the promised entitlements will affect the future of their family income. They are quickly learning that the American Dream is a memory, a relic of a generation that was promised too much. They took our country on an extensive ride of spending and debt, he feels, and now it is up to this generation and the ones after to get America back in the right direction.
When I asked Jeremy to convey a personal message to the people who read this, he stated, "I would like to challenge the people who hear my story to tear down the walls of partisanship and band together for this roller coaster ride, because I can tell you that my generation and my children's generation are going to be left to pick up the pieces of all the greed and corruption that has polluted our society for many decades. We are the collateral damage and we must find leadership amongst the ashes of what may appear to be defeat to some, but I feel it will encourage a greater movement to bring us out of these ashes of mistakes."
We couldn't agree more.
by Mike Nelson
'Do or do not, there is no try.'