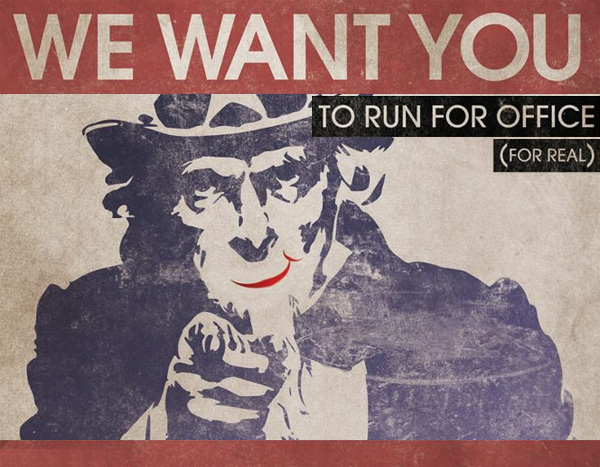 We here at 'Grassroots' want to encourage you to take active part in your government, your community and your future by getting involved in the political process in America.  Here are some immediate steps you can take to make change.
Run
Change your future by changing the country. Run for office yourself.
PDF documents detailing electoral offices that are currently up for grabs, courtesy of Progressive Majority.
Organize & Support
Help organize the political movements near you, or get one started. If you have media training, communication skills, or simply the time and desire, consider supporting an existing candidate.
Vote
Don't want to run, don't have the time to lend your support organizing? You can still participate in the process of change in a very simple way: By voting. There are plenty of places to do this