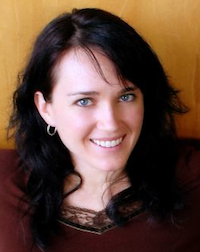 AMY LINDSEY RICHARDS
music supervisor
Amy Lindsey Richards is a music industry trailblazer, renowned for her ability to produce extraordinary music events with scant resources.  Her resume includes a show curator for the Northwest Folklife Music Festival, program logistics manager for the Bumbershoot Music and Arts Festival, and live music events producer for famed indie radio station KEXP. Amy has wrangled thousands of bands and performers onto stages across the country. Amy currently uses the same experience today in music supervision placing bands and musicians to film, TV, and commercial projects.
Amy's musical expertise spans from Classical to Jazz to World to Rock, and everything in between. A classical pianist since age 8, Amy sought out music at every turn in life and throughout her travels leading her to earn an MA in Ethnomusicology.
Amy Lindsey Richards and partner John Richards (KEXP) are Pair Music Collective. Since 2009, this dynamic duo has taken on music supervision for film, commercials and television, music playlist curation for businesses, and live music events.