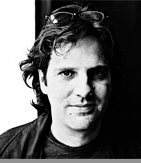 DAVID MEINERT
music consultant
David Meinert is the founder of Fuzed Inc, an artist management company, and co-owner of Fuzed Travel, a boutique travel agency specializing in travel for people in the entertainment business. Fuzed is also co-owner of the Capitol Hill Block Party, the 'best little music festival' on the West Coast with 20,000 people attending annually.
Management clients include Blue Scholars, Hey Marseilles, Fences and Common Market. Fuzed Travel also works with everyone from Band of Horses to Lou Reed.
The proud new owner of Seattle's The 5 Point Cafe, a legendary diner/bar that just celebrated its 80th Anniversary, David also partners in three Via Tribunali restaurants and The Crocodile, a 500 capacity live music venue.
Active in Seattle politics and community organizing, David is a Trustee at The Recording Academy, the producing body of the Grammy Awards, and co-chairs its Technology Sub-Committee.
In addition, David does business development at ScreenPlay, Inc. ScreenPlay aggregates and distributes the world's top promotional video content to premiere in-store networks and on-line websites including IMDB, NYTimes.com, LATimes.com, Tribune Media Services, BestBuy.com, Target.com and Buy.com.