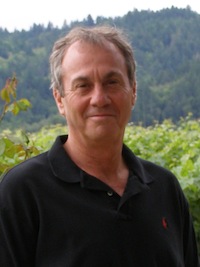 NEIL MANDELBERG
editor/associate producer
As an Emmy-winning editor Neil Mandelberg has been a respected member of the entertainment industry for over 20 years. He has been involved in dozens of popular series, mini-series and films, including MEDIUM, EQUAL JUSTICE, THE TEMPTATIONS and many more. He won two Emmys for his work on the groundbreaking Cybill Shepherd-Bruce Willis series MOONLIGHTING. He is currently lead editor on the CBS drama, GHOST WHISPERER.
Neil was a supervising producer and creative consultant on the critically acclaimed 2009 documentary THE ROAD TO FALLUJAH, a collaborative effort between American and Iraqi filmmakers designed to explore one man's journey into the heart of war. His recent feature film credits include GRASSROOTS and the soon-to-be-released John Gray drama WHITE IRISH DRINKERS.