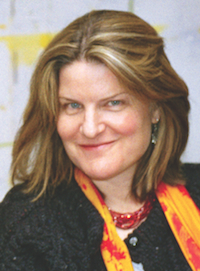 PEGGY CASE
producer
Peggy Case is an award-winning producer and director of documentaries and dramas. She produced David Russo's dark, stylish comedy THE IMMACULATE CONCEPTION OF LITTLE DIZZLE and Robinson Devor's ZOO. Provocative and controversial, ZOO was an official selection in the 2007 Sundance Film Festival Documentary Competition, the Cannes Film Festival's Directors Fortnight, and was voted one of "25 Best American Independent Films of the Decade" by Filmmaker Magazine. Case also produced WE GO WAY BACK, director Lynn Shelton's first feature and winner of the Grand Jury Award at Slamdance Film Festival and the Grand Prize for Best Feature at the Torun Film Festival, Poland.
Case's directing/producing credits include a feature-length documentary for PBS, PERFECT ILLUSIONS: Eating Disorders and the Family and a collection of powerful documentary spots awarded the Silver Promax and the Cine Golden Eagle. In addition, Case is the creator of the PBS series INSIDE THE BOX, applauded by critics for its innovative structure and intimate exploration of America's most deeply held beliefs. Case also produced and co-directed her own award-winning short dramatic film, THE LIAR.
In addition to working for PBS, the BBC and producing independent films, Case has worked as a producer and director for POV, PBJS and Time.com. Her production company, Mad As Birds (madasbirds.com) is based in Seattle.