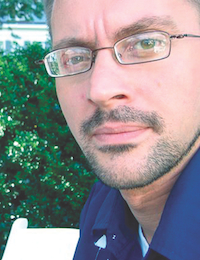 PHIL CAMPBELL
author/associate producer
Phil Campbell once persuaded 22 other Phil Campbells and one Phyllis Campbell to join him for a convention in the town of Phil Campbell, Alabama. The event earned him a mention in Ripley's Believe it or Not! Before authoring ZIONCHECK FOR PRESIDENT, which GRASSROOTS is adapted from, he was an award-winning journalist who worked for six years at alternative weeklies in Memphis and Seattle.
He is currently working on his second book, his second Phil Campbell Convention, and several other creative projects. He lives in Brooklyn with his wife Emily Hall and their son Mungo.